Who we are
Luke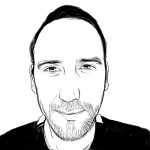 My journey with leather goods started during my teenage years when I became captivated by the unique texture, durability, and timeless style of leather jackets. This passion only grew stronger with time.
After completing my education (which was based on my parents' advice – business school), I made a conscious decision to transform my love for leather into a fulfilling career. I joined a reputable leather cleaning service company, where I gained invaluable experience and knowledge about the intricacies of caring for and maintaining leather goods. It has been an incredible 14-year journey, and I can proudly say that my passion for leather is as intense as it was when I first started.
Throughout my career, I have had the privilege of working with some of the most exquisite and high-quality leather products available. From fashionable shoes and luxurious bags to elegant furniture and even car interiors, I have encountered a diverse range of leather items. This hands-on experience has allowed me to develop expertise in repairing, restoring, and preserving these treasured possessions.
Motivated by my desire to share my expertise and help others who share the same enthusiasm for leather, I have created this website. Here, you'll find a wealth of information, tips, and tricks on caring for your leather goods. Whether you're a fellow leather enthusiast, a dedicated fashionista, or simply someone who appreciates the artistry of leather craftsmanship, this site is designed to cater to your needs.
I believe in providing honest and unbiased information, which is why all the reviews you find on this website are independent. I want to ensure that you receive accurate and reliable insights, enabling you to make informed decisions about the leather products you own or wish to acquire.
So, whether you're seeking guidance on maintaining the luster of your favorite leather jacket, seeking advice on how to restore a cherished family heirloom, or looking for recommendations on the best leather goods available on the market, you've come to the right place. I'm here to share my expertise, answer your questions, and help you keep your leather possessions looking their best for years to come.
Ralf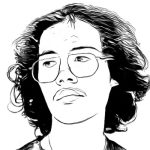 My journey into the world of leather craft began about four years ago when I attended a local leather workshop. During the workshop, I had the opportunity to make a simple wallet and learn about the different properties of leather, as well as how to properly care for it. But my interest in leather started long before that.
I remember watching my mom care for her leather bags and my dad polishes his leather shoes, and I wanted to learn more about it. Over time, I began taking care of their leather items myself, using the same techniques and products that I now write about on this blog.
Of course, the leather craft isn't my only hobby. I also enjoy sewing, pottery, and many other crafting activities. But what I love about leather craft is that it combines my passion for creating with my love for leather. And now that I've acquired my own sewing machine, I'm excited to explore the world of leather sewing and start making my own leather creations.