Dry cleaning done by professionals who are experienced in working with leather is the safest way to get your genuine leather jacket cleaned. However, the standard dry cleaning process used on other types of clothing may not be suitable for leather. Before you go to the dry cleaners, here's everything you need to know about dry cleaning.
Can you dry clean a leather jacket?
Yes, dry cleaning is the recommended method to clean most leather clothing. Not all dry cleaning is the same, however. Dry cleaning is the common term used to describe washing methods that do not involve water. There are many ways that dry cleaning is done, and there is a special process for leather.
How do dry cleaners clean leather jackets?
Dry cleaners have a variety of methods they can use for different and common types of material. If you go to a dry cleaning service that has extensive experience in cleaning leather, then they will be your best choice to have your jacket cleaned.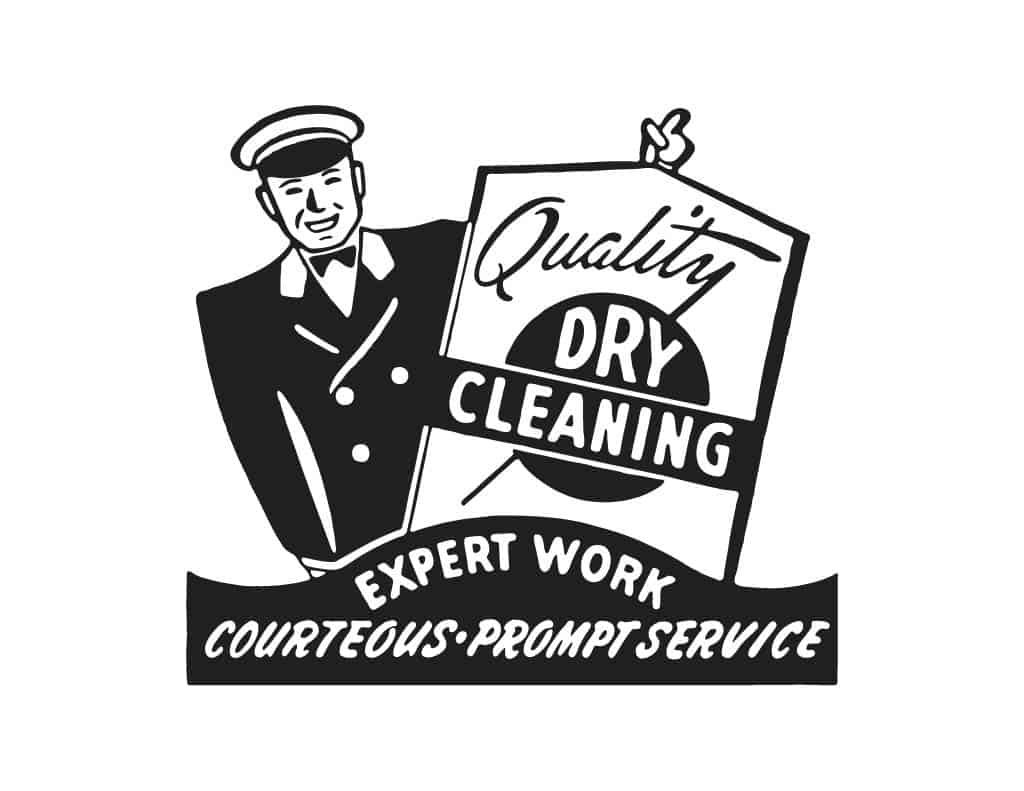 The first thing they will do is put tags and care labels so it doesn't get mixed up with other garments. In many cases, they will use products for cleaning such as leather conditioners, alcohol, acetone, baking soda, and specialized leather-safe cleaning products. Alcohol, white vinegar, acetone, and baking powder may be dangerous for leather at the hands of a novice. However, when used by a professional, they can be effective tools for cleaning.
It will be more important to take your leather jacket to professional leather cleaners if your jacket is made from delicate types of leather like suede or nubuck. The fibrous surface of these leathers can easily be destroyed, losing their softness and texture.
Where do you dry clean leather jackets?
As mentioned above, it is best to take your quality leather jacket to dry cleaners that either have experience in leather or specialize in it. If your leather jacket is very special, it may be worth it to ship it out to professional leather cleaners in your country.
However, if you want to look for local options, you can check google maps and contact the nearest ones about dry cleaning leather. Here are a few things you can ask them:
How many leather goods do you clean per month?
Have you cleaned leather jackets before and how many?
What are your methods for cleaning leather jackets?
Their confidence in answering these questions will let you know whether they are the right service for you to safely get your jacket cleaned.
How often should you dry clean a leather jacket?
It depends on the period of time you're using the leather jacket. However, we recommend that you dry clean and use a leather conditioner on your leather jacket at least once a year. If you wear it more frequently and is exposed to harsh conditions like direct sunlight, dirt particles, and excess liquid, then you should dry clean it more than once a year. If you wear your leather jacket more than once a week like a leather motorcycle jacket, then we recommend you take it for dry cleaning every 6 months.
Advice on dry cleaning your leather jacket:
If your leather jacket has a type of stain such as ink stains that you want to remove, dry cleaning might not be the best option for it. In cases where there are stubborn stains, leather requires hydration to maintain its clean yet supple look.
If you decide to dry clean your leather jacket yourself, make sure that you are not using organic chemicals as a leather cleaning solution. Harsh chemicals can be damaging to most leather items.
Consult a professional first on what specific chemicals are best for a leather jacket dry cleaning treatment.
In our other article, we discussed how you can clean your leather jacket lining and the mistakes you want to avoid during the process.
How much does dry cleaning cost?
Unlike the other types of garments that you own, dry cleaning your awesome leather item requires a specific method. It will most likely cost you more money, but for good reasons especially if you entrust your leather jacket to skilled professionals.
Depending on the professionals that are handling your leather clothes, the prices usually range from $35 to $100. When it comes to taking care of leather materials, you are paying for the knowledge and experience of professionals who are experts are dry cleaning leathers. The cost will also depend on the type of dry cleaning method, the size of your leather jacket, and the entire jacket's condition.
Conclusion
Taking care of your leather jacket is essential to avoid irreversible and unwanted damage in the future. Dry cleaning the entire surface of your leather jacket requires an extensive method and special attention that should be done by experts unless you are confident in your skills. Regular dry cleaners sometimes don't have the expertise to handle leather garments, so you should always look for a leather specialist for your leather products.
There are various methods when it comes to maintenance of leather items and dry cleaning is just one of them. Keep in mind that different types of fabric in leather react to different methods of dry cleaning. We hope that this article has provided you with proper care instructions and a comprehensive guide about dry cleaning your leather jacket.
FAQ
Can I handwash a leather coat?
Yes, you can handwash a leather coat. To do this, you must use leather-safe products or at least be conscious of your use of products that are not necessarily good for leather. If you don't need deep cleaning, a leather conditioner will be enough to clean the leather's surface. Rub it on and it will remove dirt and protect the leather too. For the lining, you can use DIY fabric sprays. Make sure that it does not touch the leather though as cleaning solutions usually dry out leather.
Is leather ruined if it gets wet?
Not necessarily. Make sure to dry off your leather jacket thoroughly as soon as you get to a safe area. If the leather jacket is especially soaked, make sure to dry it off by hanging it in a cool, dry room. If you plan on getting your leather jacket wet often, you should use waterproofing products like waxes or sprays.