Getting yourself a brand new expensive leather jacket is a big milestone in many people's lives. However, to make it look good, and even feel good, it needs to fit you well.
Bikers know this best when the wind catches loose leather and it just doesn't feel right, or when you look in the mirror and it looks boxy.
We want to show you a few ways how to shrink a leather jacket to make it fit better.
Should You Try to Shrink Your Leather Jacket?
Shrinking your leather jacket yourself may put it at risk of damage. We advise you to take it to a professional if you do not feel confident in trying these out.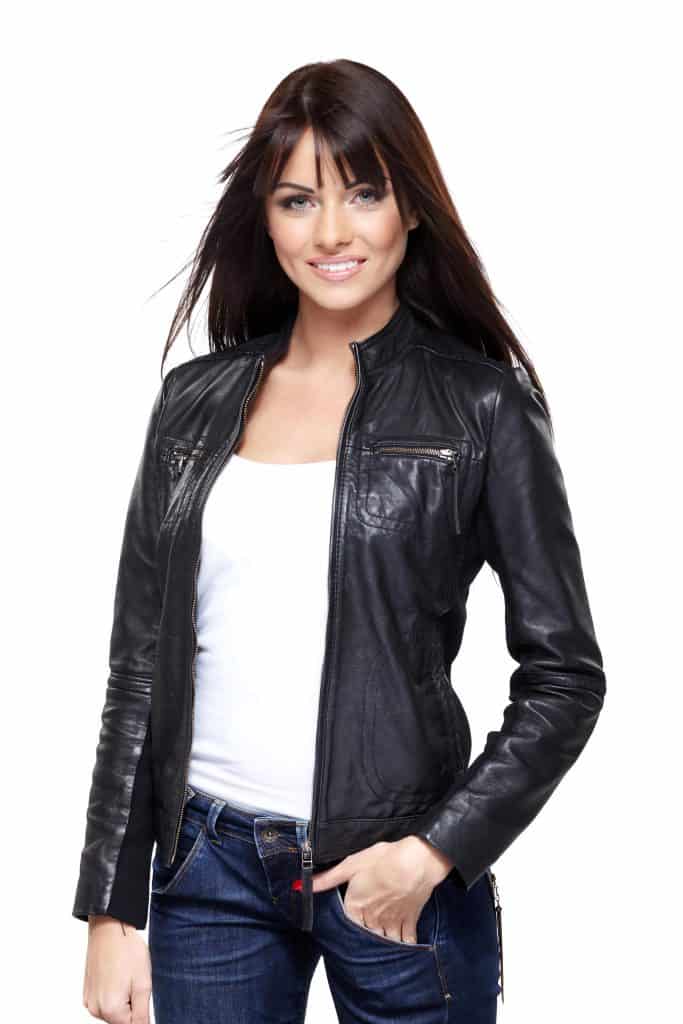 All leather materials can shrink when wet and dried out with heat, as this process tightens up the fibers. However, they can react unpredictably, especially when wet so exercise caution. Lambskin when wet will stretch and warp very easily, so we advise you to be more careful when handling it. Horsehide leather, however, shrinks when wet.
It is not only the type of animal you should be cautious about but also the type of leather. A full grain and top grain leather, meaning the upper layers and the most expensive, stretches the least, as the fibers are much tighter as compared to the lower layers like genuine leather and suede. The tighter the fibers are, the less susceptible they are to shrinking and stretching. 
How to Shrink Leather Jacket?
Now that you have made the necessary precautions and done the research about the type of leather your jacket is made of, you are ready to shrink your jacket.
There are a few safe ways you can go about this, you can either use a spray bottle, steamer, a tub, or with alcohol.
Method 1: Shrinking Your Leather Jacket with a Spray Bottle
If you want to be especially careful, you can use a spray bottle. This is the safest method as you're in constant control and you are paying attention to which parts are getting wet and how wet you're getting them.
This is best used on stretchy and softer leathers that warp easily when wet. Putting them in a washing machine could be too violent and you could risk deforming the leather too much.
Steps:
1. Lay a sheet of plastic over your work flat surface to avoid dye stains and make sure to zip the jacket closed.
Avoid getting the inside wet, as shrinking the lining could cause very unpredictable results.
Be careful to avoid getting the cuffs and waist wet as well since shrinking these parts too much will cause your leather jacket to look like a wrinkled sausage end.
Avoid getting the leather too wet and saturated, however, if you end up overdoing it, don't try to force it to stretch out. Just wear it normally and it will conform to your body eventually.
Sale
2. Once you're done wetting it using spray bottle, you can dry it with a hair dryer, or using indirect sunlight. Direct sunlight may damage your leather and cause it to crack.
3.  If your leather has been exposed to too much heat and has dried out, use a leather conditioner, DO NOT USE WATER.
If you want to dry it out with a drying machine, make sure to put it in a laundry bag to avoid scratches.
You should also use leather conditioner before you use it outside to keep it healthy and protect it from water.
Method 2: Shrinking Your Leather Jacket in a Tub (With or Without Alcohol)
When your jacket is made of tougher leather with tighter fibers, shrinking it using a tub isn't very risky. However, you cannot expect dramatic changes.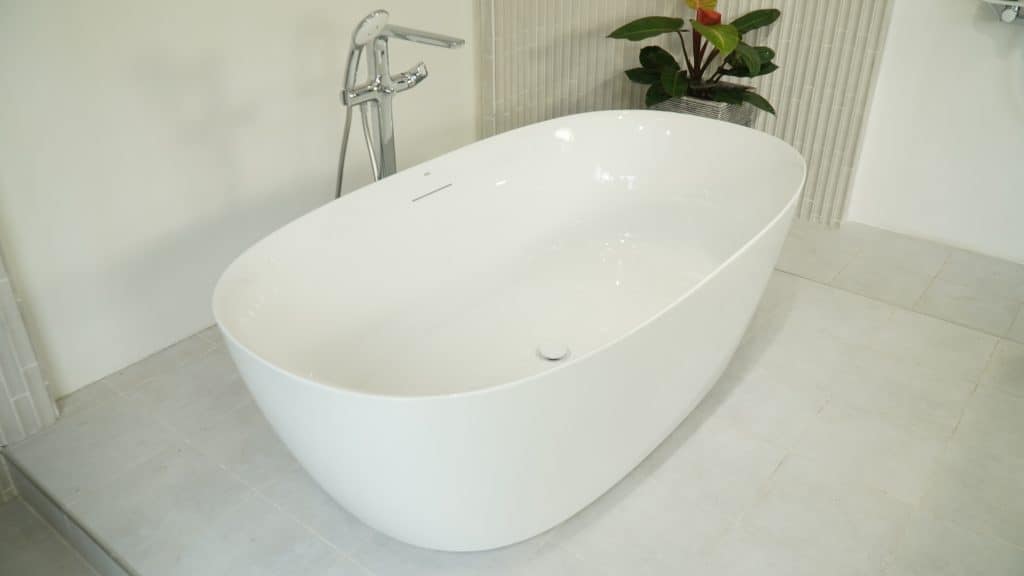 Steps:
1. Prepare a large tub that you don't mind getting stains on, as the dye in the leather will bleed out into the water and stain everything, including your hands, so be sure to wear rubber gloves as well.
Make sure the tub is large enough to accommodate the whole jacket laid out flat, we don't suggest you put the jacket in the tub folded or scrunched up as this could ruin the process.
2. Leave the jacket in warm water (not boiling) for about 10 minutes, you can leave it for less if you're cautious, but avoid going longer than 10 minutes.
3. Take the jacket out and carefully wring out any excess water, making sure to stretch the zipper area by pulling on the top and bottom end to avoid warping.
4 . The safest drying method is to leave it on a towel to dry for 2 days, checking every few hours to replace the towel.
Do not put it under direct sunlight, keep it in a dry and warm room.
You may also use the dryer, but as the whole jacket was soaked, the lining may dramatically shrink and cause warping.
5. Once sufficiently dried, apply a leather conditioner to stop any further drying and create a waterproof barrier.
Using Alcohol
You may also add alcohol to the tub, a mixture of 1:1 alcohol to water will make the process more efficient as alcohol strips away the protective barrier and lets the water absorb more easily into the leather.
Alcohol is also a drying agent, it aids in evaporation, making the drying process happen more quickly. Do not apply alcohol directly to the leather on its own when dry, this will dry out the leather, remove the conditioners, and potentially lead to alcohol damage.
Method 3: Steam Shrinking Your Leather Jacket
Steam shrinking leather in general is very commonly used in the professional tanning industry. It is one of the fastest methods to work leather as it incorporates both heat and moisture into the leather. However, using this method as an individual may be risky when you don't know what you're doing.
Here are the things you need to know and prepare before using steam:
Knowledge of the tanning process used and the type of leather
A clothing steamer (not a steam iron, this will destroy your jacket)
A sturdy hanger
Sale
Hilife Steamer for Clothes, Portable Handheld Design, 240ml Big Capacity, 700W, Strong Penetrating Steam, Removes Wrinkle, for Home, Office and Travel(ONLY FOR 120V) (Blue)
[Easy to Use] This 700W steamer generates gentle, long-lasting steam and has a 9- foot power cord,...
[Portable]This garment steamer is portable and lightweight, making it an ideal travel companion....
[Large Tank]It has a water-holding capacity of 240 ml and can provide up to 15 minutes of continuous...
The tanning process used on the leather on your jacket is quite important as this determines at what temperature your leather will start to shrink. Vegetable-tanned leather starts to shrink at 167-185°F (75-85°C), chrome-tanned leather at 212°F (100°C), and alum-tanned leather at 131-140°F (55-60°C).
Steps:
1. Place your jacket on the hanger, you may also lay it flat on a dry surface, but a hanger is best.
2. Steam small sections first and the ones you want to shrink the most. Pay close attention to the leather and make sure to get even shrinkage on both sides.
3. Once you have reached the desired size, let it air dry for a few hours and apply the leather conditioner.
Tailoring
Tailoring is the safest and best way to get your desired fit. You can get your measurements taken and you can ask which sections you want to adjust specifically. You also won't risk damaging your expensive jacket with clumsy mistakes, reducing the risk.
However, this can be very expensive if you want it done by the best. It's not a quick method either as you'd have to leave your jacket with them for some time until you get it back. Tailoring could take 1-2 days for small alterations and as long as a month for larger alterations and the number of bookings the tailor has.
Conclusion
A well-fitting leather jacket is a major part of what makes them look good. Whether you're shrinking it for maintenance purposes, or you want a better fit on your new jacket, the above-discussed methods will get you closer to what you want.
Note that shrinking an XL jacket will never fit an XS wearer, shrinking is only for minor changes, and large size differences will require major alterations or possibly buying a new jacket.
Never forget to be cautious when shrinking by yourself and do thorough research on the type of leather your jacket has. Leather jackets are very personal items, maintain them well and they will outlast you and become a part of your identity.
Frequently Asked Questions
How much does it cost to tailor a jacket?
Alteration of a leather jacket can range from $50-300+ depending on what you want to get altered and how much alteration work is going to be done. We suggest you go to a tailor experienced in leather as not all tailors may have the right tooling for your jacket, and of course, you wouldn't want to risk your jacket getting damaged.
Do leather jackets stretch out over time?
Leather jackets can get stretched out through daily wear, it can especially be susceptible to stretching when wet. However, the methods mentioned above can also be done to bring your jacket back to its former tight condition. When buying leather goods, it is always expected to have some form of maintenance to take care of the look, feel, and health of your item.
How do you tailor a leather jacket yourself?
If you have to ask this question, we highly suggest not doing it. Leather requires specific tooling and experience. If you have experience in sewing and tailoring, you can give it a try, but be sure to do proper research first on what tools you need to do it. When tailoring a leather jacket yourself with minimal experience, you should know the risks well and be prepared to potentially ruin it. If you do not want to risk ruining your jacket, take it to an experienced leather tailor as mentioned above.
What causes leather to shrink?
There is one main factor in shrinking leather, and that is the moisture in the fibers. The fibers will always contain some moisture, the less moisture there is, the tighter those fibers are. However, when they become too dry, the leather can become brittle and break. This is why leather conditioners are important, they moisten the leather, lock the moisture in, and also provide a layer of protection against the elements.