We all know that leather jackets never really go out of style. Sometimes, when we use something often for a long period of time, it will tend to look old and worn out. Leather jackets are not exempted from this as they can also need some rejuvenating from time to time. You will learn how to restore your leather jacket at home to bring it back to its former glory.
Can leather jackets be restored?
Yes, leather jackets can be restored. There are many ways for you to renew it without spending many bucks for repair. Whether its color has faded or the material feels too dry, you can always find a proper method to preserve the life of your jacket as well as take care of its aesthetics.
How to restore a leather jacket
Whether you want to renew your dad's vintage leather jacket or you found a genuine but slightly damaged leather coat at the thrift store, you can easily recondition it at home. A leather jacket is a prized possession that requires maintenance in order to last even for decades. Here are some simple steps to revive an old leather jacket: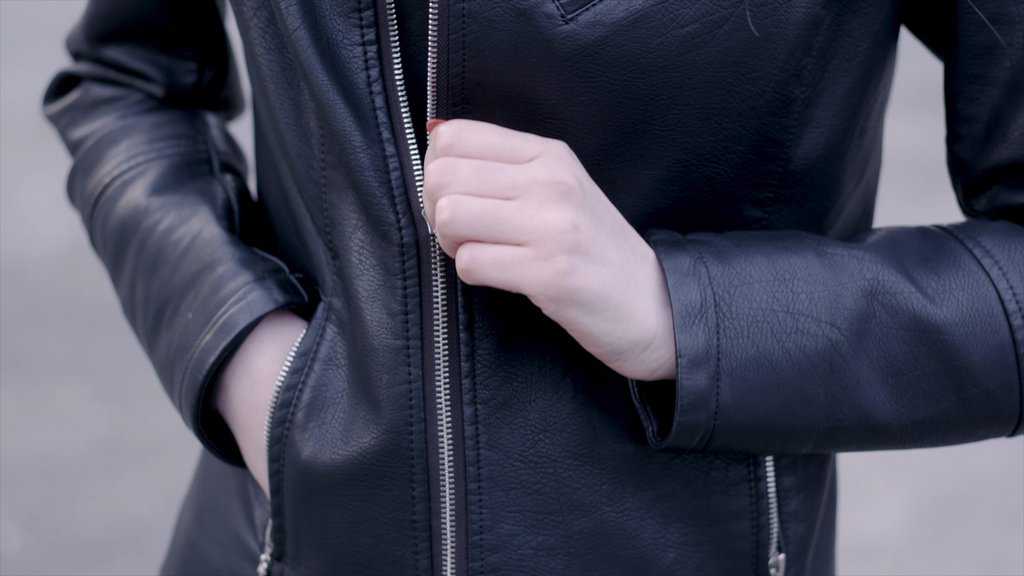 For dry leather jackets
If the color looks dull on your vintage coat, it most likely is dry as well. If it's dry, that means cracks and peeling will not be so far off in the future. In order to bring back the healthy color, you will also need to fix the issue of it being dry. This simple method will work well with any color of leather jacket. Here's how you can do this:
Things you will need:
Steps:
Lay your vintage leather jacket on a flat surface and spread the sleeves out so you can smooth it out easily.
Using a brush with soft bristles like a horseshoe brush, brush off the entire surface of the jacket including the back to remove any loose dirt.
Once you've removed all the dirt and dust, spray some water on your soft cloth just enough to make it damp.
Wipe down your entire leather jacket until you've covered all areas.
Use your trusty leather conditioner to moisturize and protect your leather jacket from drying out too soon.
If you're using a leather preservative like beeswax, try it on first on a small and hidden area as some preservatives can actually stain your leather jacket.
Rub it in circular motions using a soft dry cloth.
Once your jacket absorbs the leather preservative, you will notice that it has a renewed shine making it look brighter and more supple.
Repeat this method every 6 months if you wear your leather jacket frequently to prevent it from future damage.
Tips and extra information:
The reason why a horseshoe brush is good for this method is that it can thoroughly clean the leather surface without being too harsh since its fibers are soft but firm.
It might be tempting to use a colored marker to fill in any faded spots in your jacket, but we suggest against it since you might ruin the leather even more.
For faded faux leather jacket
The lackluster or fading condition of your faux leather jacket can be attributed to too much sunlight exposure. It could also be simply because of general wear and tear over time. While it can sometimes add to the aesthetics when it looks worn out and vintage, a faded leather jacket can look patchy. Here's a color restoration technique you can do at home:
Things you will need:
Steps:
Check the type of leather material you have. This method is only applicable to faux leather. If the label says "man-made material," it's synthetic. Don't use this method if you have a suede jacket. Full-grain and top-grain leathers will only develop a patina and are unlikely to fade if it's high-quality.
The top layer or coating on faux leather is usually very thin. Using rubbing alcohol and soft cotton on it gently will usually get rid of the top layer to prep it for re-dyeing.
You'll know if the top layer is gone because your leather jacket will appear a shade lighter than before.
Find a recoloring balm dye that is similar to the original color of your leather jacket.
Apply the recoloring balm on your leather jacket using a sponge. If your jacket is on the lighter side, one coating should be enough. If you want it to be darker, apply 2 or more layers of balm.
Hang it to dry completely for several hours.
You can use leather conditioner for faux leather to condition it afterward to prevent cracking and fading.
Tips and extra information:
If you don't want to re-dye your entire leather jacket, you can dye a specific area that is faded, but it can be tricky to match the spot with the rest of the jacket. For this, you can transition the dyes from the area going outwards.
For removing scuffs and scratches
This method is ideal if your leather jacket is still shiny and fairly new, but has scratches on it. We get it, sometimes we get too reckless and end up leaving a few scuff marks on our precious leather item and that's okay. Minor damages are fairly easy to fix and there's no need to refurbish the entire jacket in order to make it look clean again. For bigger scratches and tears use vinyl and leather repair kit.
You don't need much for this method– just your hands and some leather conditioner. Using your fingertips, rub the minor scratches like your massaging the area until it warms up. The heat and pressure will do the magic and usually make the scuff marks disappear or blend right back with the rest of the leather jacket. Apply leather conditioner on the area once the scratches become unnoticeable.
Tips and extra information:
Do not attempt to use a hair dryer to warm up your leather jacket because it will shrink your garment. If the scratches are bigger than the nails of a dog or cat, that's considered a tear in your leather jacket, and this method won't work.
For loose or missing buttons
If there are loose or missing buttons on your leather jacket, you should replace them as soon as you can. It's mostly for aesthetics, but who doesn't want a clean-looking jacket with perfect and complete buttons? This also applies if your leather coat has zippers instead of buttons.
Things you will need:
Extra buttons
Sewing needles
Thread
Thimble
Extra zippers
Pliers
Sale
Steps:
Before doing anything else, consider if the buttons or zippers can still be fixed. Sometimes it's better to just replace them altogether.
If the slider of your zippers on your leather jacket tends to get stuck, consider lubing them up using beeswax or a good old candle.
If the zipper has misaligned teeth and won't close properly or stay closed, consider using pliers to gently align them again.
For missing or loose buttons on your leather jacket, you can use sewing needles and thread for leather materials. They are usually a bit thicker than usual needles and threads.
Sewing buttons is a pretty simple method. You can look up videos online of online leather repair if you're still unsure how to do this.
For water-damaged leather
Your leather jacket can be easily damaged if exposed for a prolonged period in water or wet conditions, especially suede material. Since any wet substance will strip off the natural oils of a leather garment, it's bound to leave some stains and ruin the leather fibers. If your leather jacket gets wet, don't wait for it to dry out and become brittle.
As soon as you can, wipe off any excess water on your leather jacket. Time will be your best friend for water damage on leather. Just leave it too dry in a well-ventilated area with no direct sunlight. After it's fully dry, restore the lost moisture by conditioning it.
Leave it to dry again and repeat the conditioning process until there are no more water stains visible. To prevent your leather jacket from being damaged by water again, consider using a water-repellant spray.
Conclusion
You can't expect your leather jacket to always look pristine especially if you use it often. That's why it's important for you to inspect it every once in a while for scratches and whether it's becoming faded or dry. Always remember that nothing damages leather more than neglect. Cleaning and conditioning will save you more bucks in the future as will be avoiding major damages if you are doing the right things in taking care of your leather jacket.
FAQ
How much does it cost to restore a leather jacket?
Not much. If you are a leather jacket enthusiast, you probably have all the essentials ready at your home. Leather conditioners are fairly cheap around $20 and are good investments when you own a leather jacket. If you're planning to get leather cleaning services from professionals, they will usually cost you around $50 for hole and tear repairs while color refinishing will be around $80.